We Deliver Quality B2B Meetings Globally
Become known as a business leader who has been moving forward in your industry with a superb exhibition of expertise.
Check Out What Makes Us
Unique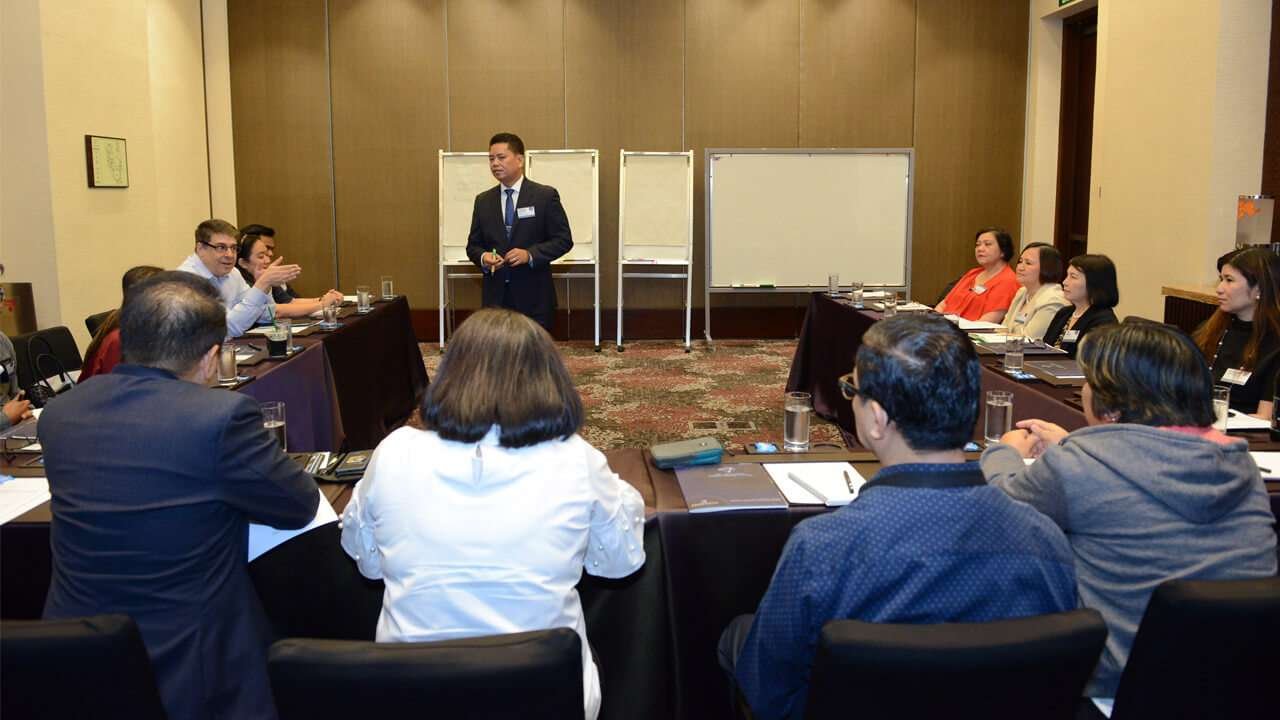 Wanna know more? 
We're glad to receive a message from you. 
What Set Us Apart to other international
business events
Rockbird Media is more than just an events company. We organize and produce industry-specific events that connect world leaders, experts, and decision-makers to disrupt the status quo and create new trends that will challenge them to innovate even further.
Whether you are a start-up or have a strong reputation in your industry, your satisfaction is our key to success.
We Provide the Highest-Quality Delivery Possible
Make business decisions intelligently by connecting entrepreneurs, executives, and local or international business leaders across the world.
We Help our Clients to Connect, Engage, and Evolve
We provide our clients with innovative and effective business solutions.
Digital
Transformation
Asia
The Digital Transformation Asia series started back in 2018 in the Philippines and Indonesia on its first launch year. Now on its 11th edition and reaching new markets, our Digital Transformation series has been the preferred meeting for organizations in SEA to help them navigate and strategize their transformation journey. This B2B meeting is a turnkey solution for service providers to reach new target audiences
HR Leaders
Asia
Now on its 12th edition, our HR Leaders Strategy Meetings series was developed to gather CHRO's and other leaders in this field to discuss candidly their main challenges and find tangible solutions from best practices and pitfalls. As one of our flagship meetings, it has become the must attend meeting for HR Leaders in and suppliers in SEA to grow their network.
ITSEC Asia
Our ITSEC Asia was launched in 2019 to address the pressing need for leaders in cybersecurity and technology experts to have an innovative meeting platform where they can discuss, following Chatham House Rule, on latest threats and trends. Our growing community of leaders in SEA has highly rated ITSEC ASIA as their favorite focused meeting yeast after year.
Retail & E-commerce
Summit Asia
Born purely virtual at the height of the Covid19 pandemic, The Retail & E-commerce Summit Asia ( RESA ) focused solely on e-commerce first while the brick-and-mortar shops were restricted or closed. As the economy starts to re-open, leading and emerging retailers can now have a meeting platform where they can catch up on the latest development post-pandemic era.
We're Getting Positive
Reviews!
Check What Our Attendees Have to Say.
"The event was so well organized and was done smoothly. It's the best!"
"I was so thrilled about the subjects chosen and I learned a lot from my co-panelists. They were quite typical and relevant for today's day and age. I also like how the event was very well planned and the ease of access for the program. I have been attending other programs where access can be quite clunky. Thanks to the team for leading this! Highly-efficient! Keep it up. I look forward to more events from you."
"A lot of learnings from this event, especially that the role of HR has evolved quite fast during the pandemic. Also very good that the organizers were able to pull off this face to face event -- as the very first one in 2 years."
"I think it's a really good breath of people from different industries, different experiences, different countries, and markets. I think that's been interesting. I think this has been a great opportunity to share across relevant topics that help a lot as well."
It's actually a good number of people that you brought from the AVPs, the C-Level, the decision-makers which definitely understand the need for security in their companies and also as a company, we also appreciate how you are able to line up these kinds of people.[The structure of] the event, the roundtables, the one-to-one are very beneficial for a vendor like us. We can discuss it one-to-one to the customer, what they need, what we want to say, instead of having a big event wherein you'll not be able to talk to anyone attending.
It is informative where we get the chance to learn about the omnichannel in retail and e-commerce, much knowing about strategy and sustainability, solutions for the current challenges in the market. updates about what is trending on the market, what challenges and best ideal solutions.
The event was well-crafted and I'd go to rockbird media events again in the future