Leveraging technology & AI
to drive customer loyalty and engagement
August 3, 2023 | 5:00 – 9:00 | Pullman Jakarta, Indonesia Thamrin CBD
Technology is transforming the way businesses interact with their customers. Advancements in technology such as Artificial Intelligence (AI) can help businesses deliver personalized experiences, anticipate customer needs, and provide timely and relevant solutions. By leveraging technology and AI, businesses can increase customer loyalty and engagement, and ultimately boost their revenue and growth.
In this roundtable, we will try to get answers to the following
How can brands enhance customer engagement & retention, increase profitability, reduce acquisition costs, and enhance brand reputation?
How to use predictive analytics to forecast customer churn and retention, and design effective customer retention strategies?
How can brands leverage technology to drive customer loyalty and engagement?
How to leverage the power of AI to increase the ROI of loyalty programs?
AI is a powerful tool that can help businesses create lasting customer loyalty. By leveraging AI, businesses can offer more value, convenience, personalization, and delight to their customers, and foster a loyal and engaged customer base.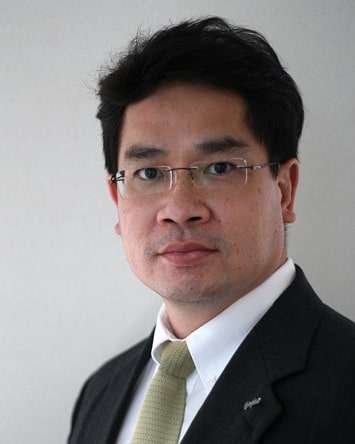 Retail and Consumer Strategist
Board Expert for APINDO, KADIN & HIPPINDO;
Former Executive Director, The Nielsen Indonesia
Yongky Susilo is a member of Special Task Force Economy Evaluation for President Joko Widodo and he is also a member of the Communication Forum for the Ministry of Trade. He served as the Executive Director at Nielsen based in Jakarta for 8 years and he has more than 25 years of Indonesian Consumer Behaviour and Retail Marketing expertise with large network of consumer goods manufacturers, retailers, associations, government, investors and academics. Internationally and nationally well-known as retail thought leadership, speaker and writer in various forums and media focusing on phenomenal Indonesian market. Yongky is also a trusted advisor for defining the next retail opportunity based on consumer and market trends and foresights. He is pioneering the implementation of Category & Space management and Key Account management, Modern Retail excellence, Format excellence and Customer Service excellence in Indonesia. He is also the book author of RETAIL RULES.

Yongky earned an BSc from California State University of Fresno, USA.
Group VP - Digital & Omnichannel
An entrepreneur at heart with over 20 years of experience across various industries ranging from FMCG, Retail, CPG, Consumer Electronics, Food & Beverage, Real Estate, EdTech, Gaming and E-commerce Startups. Rajesh built and led high-performance teams around the Indian Subcontinent, Middle East, and Southeast Asia.

He is known in professional circles for the launch and scale of New Businesses, change management, Turnaround of business verticals to profitability and leadership capabilities in seamlessly bringing all functions of the company into top gear.

Rajesh speaks regularly at Industry events and talks about Digital Transformation, Business Turnaround and Leadership. He has the distinction of coaching over 40+ Sales teams across multiple markets and industries and holds two patents in technology.
Founded in 2012, Capillary Technologies is a B2B SaaS platform for customer loyalty and engagement that offers end-to-end loyalty programs, a comprehensive view of consumers and unified, cross-channel strategies. The platform delivers a real-time omnichannel, personalized, and consistent experience for customers. With 100+ loyalty programs across the US, South East Asia, India, and Middle East, Capillary works with 250+ brands including Asics, Puma, Petron, Domino's Pizza, Tata, Shell, Fossil, Sephora, Jotun and many more from verticals such as conglomerates, oil and gas, consumer processed goods, manufacturing, apparel, supermarkets and QSR.