C-Suite Roundtable Discussion
Mastering user retention: Mapping customer lifecycle for growth
Overview
As the world continues to proliferate in technology, many businesses are advancing and leveling their games up. With more and more people having access to the internet, these users' attention spans is becoming increasingly a challenge for software companies to ensure a long-lasting impact on user experience. The competition is real and it's undeniable how customer satisfaction and customer engagement, among many other components of overall approach, are keys towards customer retention, but increasing CLTV is another. 
So how can enterprises master the formula to a successful customer retention? Join this roundtable session and identify how else you can best maximize your customer data and integrate it into your customer retention approach.
Marc-Antoine Hager is the Regional VP – Sales at CleverTap for SEA. The French national has been in Singapore for 8 years and comes with 15+ years of experience in helping companies achieve digital transformation while improving Customer LifeTime Value.
Marc-Antoine has been involved with many Customer Experience tech platforms, as he is passionate about technology innovation and has a solid background in Marketing Technology. He started his career in France in 2008 in the SaaS CRM industry and experienced hypergrowth through the customers he served. He has also managed larger enterprise customers throughout his experience with IBM, IFS and Oracle.
He joined CleverTap in 2020, and it's been a fantastic journey with him since then. With CleverTap, he uses the innovation of the ARC platform to help companies increase their customer engagement, specifically through better mobile marketing and analytics. The ARC platform allows brands to unlock retention through delightful user experience.
Regional VP – Sales
CleverTap
Head of Digital & Performance, Boost
Salihah Noh is the Head of Digital & Performance for Boost. She has over 15 years of experience in dynamic industry such as telecommunication, ecommerce, content and fintech. Having a diverse background of product development, customer experience, corporate strategy and digital marketing, she is passionate about building new brands and growth hacking through precise customer experience delivery. Prior to Boost, Salihah was the SAVP for Astro Customer Experience and before that Head of Digital Marketing for 11street Malaysia.
Caroline is currently the Head of Marketing, food, at foodpanda Malaysia. In her role, she oversees marketing and communications strategies, as well as overall branding for food delivery, pick-up, pandakitchens and more.
A goal-oriented individual with a passion for growth hacking and creative solutions, Caroline started her career as a Project Manager in Australia, before taking up a position as a Regional Country Marketing Assistant Manager with an online food and grocery delivery platform. Most recently, she held a role as a Marketing Manager at a leading data and artificial intelligence company in Malaysia.
Caroline believes that marketing's main role is to solve problems. Marketing should be a real asset to the business in driving growth and solving problems for the consumer and the community.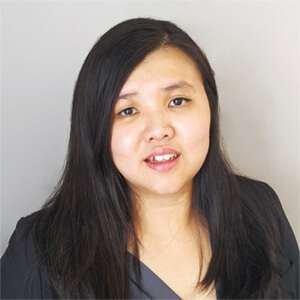 Head of Marketing, food
foodpanda Malaysia
Director, Customer Strategy & Marketing, AIA Malaysia
Stephanie Caunter is a marketer who thrives on the opportunities brought by digital disruption. She has led cross-border teams to create brand-defining programmes such as PwC Malaysia's Building Trust Awards, and building Axiata's ADA marketing function from the ground up. Today Stephanie is Director, Customer Strategy & Marketing at AIA Malaysia, managing customers' omnichannel experience and engagement to drive loyalty and repeat purchase. 

She is a Diversity and Inclusion advocate who used to write a monthly personal column in The Edge Malaysia, called 'Changing Hats' and sits on Lean In Malaysia's Board of Advisors. Stephanie graduated with an Electrical Engineering degree from Cornell University.
CleverTap is the modern, integrated retention cloud that empowers digital consumer brands to increase customer retention and lifetime value. CleverTap drives contextual individualization with the help of a unified and deep data layer, AI/ML-powered insights, and automation enabling brands to offer hyper-personalized and delightful experiences to their customers. 1,200+ customers in 60+ countries and 10,000+ apps, including Gojek, ShopX, Canon, Mercedes Benz, Electronic Arts, TED, Jio, Premier League, TD Bank, Carousell, Papa John's, and Tesco, trust CleverTap to achieve their retention and engagement goals, growing their long-term revenue. Backed by leading venture capital firms, including Sequoia, Tiger Global Management, and Accel, the company is headquartered in Mountain View, California, with offices in Mumbai, Singapore, Sofia, São Paulo, Bogota, Amsterdam, Jakarta, and Dubai. For more information, visit clevertap.com
ADA is a data and artificial intelligence company that designs and executes integrated digital, analytics, marketing solutions, and eCommerce solutions. Operating across 10 markets in South and Southeast Asia, ADA partners with leading brands to drive their digital and data maturity and achieve their business goals.