Road to Profitability: Retention Marketing for Growth
In the current business climate and a recession upon us, businesses are faced with reduced budgets while consumers are also more discreet with their spending. The challenge present for business owners is to grow profitably; this means getting new paying customers and increasing the average revenue per paying customer.
A higher customer retention and engagement rate will thus lead to more profit – on the foundation of their customers' trust. Good customer retention marketing is more than announcing new products or promotions to the existing customers, but making sure that each message to them is relevant.
Bern is a Business Development Manager at CleverTap, currently based in Singapore. Her experience in the SaaS space spans more than 10 years covering the APAC region. Having worked in different tech solutions, she has a particular interest in martech, retention strategies, and all things apps. Originally from Manila, she is married with 2 young sons and enjoys going to beaches in the Philippines.
Bern Pangilinan
Business Development
Manuel "Bam" Florencio Aurelio Mejia IV
Chief Commercial Officer
As one of the co-founders of SariSuki, Manuel "Bam" Mejia IV brings more than 15 years of experience and expertise in FMCG retail strategy and planning to this rapidly accelerating e-commerce startup. From his extensive time work with Procter & Gamble (P&G) all across the Asia Pacific, Middle East and Africa (AMA) regions, Mr. Mejia has acquired an unrivaled proficiency in distribution channels for fast-moving consumer goods across different systems and a variety of channels including general trade, wholesale and retail, modern trade, group buying, and e-commerce.
Prior to founding SariSuki, Mr. Mejia was Director of Market Strategy & Planning for P&G Personal Care in the AMA region, where he developed go-to-market strategies for P&G's bath and deodorant business with brands such as Safeguard, Old Spice and Olay in core markets including the Philippines, Pakistan and Nigeria.
With over 10 years of professional experience in both e-commerce and digital media businesses, Arianne Kader-Cu (Ari) is a prominent figure in her field and is well respected by colleagues and peers alike.
Ari is Chief Operating Officer of kumu, a home grown Filipino live streaming media business dedicated to being one of the safest social networks online. Ari has done numerous speaking engagements throughout her career, been featured on several media publications such as Tatler Philippines, Generation T Asia, PeopleAsia, Adobo Magazine, and has recently been named Top 20 Women Who Inspire (Southeast Asia, robertwalters.com).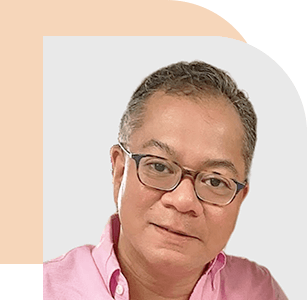 Ronan De Guzman
Chief Operating Officer
Vivamax / Viva Communications, Inc.
For the past three decades, I have been privileged to work with visionary owners and CEO's to build businesses and/or to turn-around problematic enterprises and departments. The positive results I have been fortunate enough to deliver have been principally in the industry of media entertainment. From the shift from analog to digital, creative production to programming/curation, network engineering operations to platform development, organizational set-up to shareholder management, subscription sales to advertising revenues, and positive net income to healthy valuations.

In my line of work, I have had to accept that: today is yesterday and tomorrow is already here.
Benefits of Attending/Key Takeaways
You will learn how to:
Discover distinctive user segments relevant to your business
Improve user engagement with personalized campaigns
Increase user conversions and ARPPU through automated journeys
Presentation: Customer Journey Activation
CleverTap is the modern, integrated retention cloud that empowers digital consumer brands to increase customer retention and lifetime value. CleverTap drives contextual individualization with the help of a unified and deep data layer, AI/ML-powered insights, and automation enabling brands to offer hyper-personalized and delightful experiences to their customers. 1,200+ customers in 60+ countries and 10,000+ apps, including Gojek, ShopX, Canon, Mercedes Benz, Electronic Arts, TED, Jio, Premier League, TD Bank, Carousell, Papa John's, and Tesco, trust CleverTap to achieve their retention and engagement goals, growing their long-term revenue. Backed by leading venture capital firms, including Sequoia, Tiger Global Management, and Accel, the company is headquartered in Mountain View, California, with offices in Mumbai, Singapore, Sofia, São Paulo, Bogota, Amsterdam, Jakarta, and Dubai. For more information, visit clevertap.com