Road to Profitability: Retention Marketing for Growth
In the current business climate and a recession upon us, businesses are faced with reduced budgets while consumers are also more discreet with their spending. The challenge present for business owners is to grow profitably; this means getting new paying customers and increasing the average revenue per paying customer.
A higher customer retention and engagement rate will thus lead to more profit – on the foundation of their customers' trust. Good customer retention marketing is more than announcing new products or promotions to the existing customers, but making sure that each message to them is relevant.
Join this roundtable discussion to explore growing your business and make a profit by building a strong customer engagement.
Benefits of Attending/Key Takeaways
You will learn how to:
Discover distinctive user segments relevant to your business
Improve user engagement with personalized campaigns
Increase user conversions and ARPPU through automated journeys
Hager Regional VP - Sales
CleverTap
Marc-Antoine Hager is the Regional VP – Sales at CleverTap for SEA. The French national has been in Singapore for 8 years and comes with 15+ years of experience in helping companies achieve digital transformation while improving Customer LifeTime Value.
Marc-Antoine has been involved with many Customer Experience tech platforms, as he is passionate about technology innovation and has a solid background in Marketing Technology. He started his career in France in 2008 in the SaaS CRM industry and experienced hypergrowth through the customers he served. He has also managed larger enterprise customers throughout his experience with IBM, IFS and Oracle.
He joined CleverTap in 2020, and it's been a fantastic journey with him since then. With CleverTap, he uses the innovation of the ARC platform to help companies increase their customer engagement, specifically through better mobile marketing and analytics. The ARC platform allows brands to unlock retention through delightful user experience.
Managing Director
MyRepublic
Currently leads MyRepublic Singapore – a leading communications and technology company that connects people to information, content and products. as Managing Director, he leads a team of 160 employees to develop and drive the growth strategy for all product, service and support offerings in Singapore, specializing in the telecom and ICT-related industries, across sales business development product management, consumer and enterprise marketing functions. Having been a Treasury Analyst at Barclays Capital prior to joining MyRepublic, he also has extensive experience in liquidity governance and risk management, asset and liability management, capital governance, currencies, blockchain and business focues on decentralization.
Head of Growth - Data Science & Capability Hub
Grab
Arbind is a thought leader in profitable platform growth, user growth, marketing, digital innovation, CRM and data science with deep experience across consumer-tech, digital/mobile and traditional B2B businesses. He has built multiple regional/global centers of excellence for Product, marketing, data science CRM, marketing operations, pricing, and analytics applications for the market leaders such as Grab, Uber, PayPal, RS, Dell and GE. Since the last decade, most of his work has focused on driving multifold business growth through hyper-personalization at scale using advanced analytics, AI and machine learning.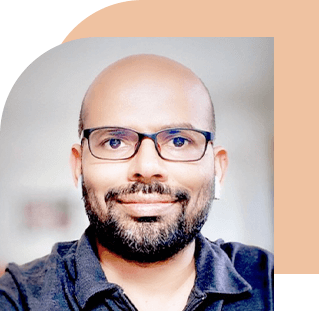 CleverTap is the modern, integrated retention cloud that empowers digital consumer brands to increase customer retention and lifetime value. CleverTap drives contextual individualization with the help of a unified and deep data layer, AI/ML-powered insights, and automation enabling brands to offer hyper-personalized and delightful experiences to their customers. 1,200+ customers in 60+ countries and 10,000+ apps, including Gojek, ShopX, Canon, Mercedes Benz, Electronic Arts, TED, Jio, Premier League, TD Bank, Carousell, Papa John's, and Tesco, trust CleverTap to achieve their retention and engagement goals, growing their long-term revenue. Backed by leading venture capital firms, including Sequoia, Tiger Global Management, and Accel, the company is headquartered in Mountain View, California, with offices in Mumbai, Singapore, Sofia, São Paulo, Bogota, Amsterdam, Jakarta, and Dubai. For more information, visit clevertap.com